Welcome to Gloria Dei Lutheran Church
Please click below for virtual Worship services — The video of services will be available on Monday: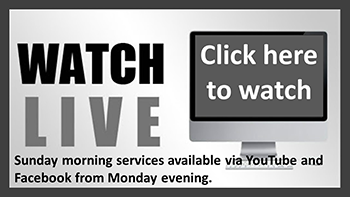 Trying to access YouTube via your television? Click here to learn how.

Sunday services: We are meeting at 10am, with Holy Communion – staying safe and socially distanced. Our theme for this year is, "The Story." (Look to the right for more information.) Please wear your mask. If you would like to watch the services, please click the link (above) for virtual Worship services — The video of our services will be available on Monday.

Wednesday Services: Join us at 2 pm or 5:30 pm for a short service including Holy Communion. We will be continuing our Bible Study series on The Story. Please wear a facemask. Feel free to invite others who might be looking for an "in-person" worship service.

I look forward to connecting with you in person, by phone or via email and social media.

— Vicar Martin Cornes



We strive to be the local church in the Northeast Minneapolis community to help people come to know Jesus, grow in their faith and go into the world equipped to serve.




Do not be anxious about anything, but in every situation, by prayer and petition, with thanksgiving, present your requests to God. — Philippians 4:6

Download Our Latest Newsletter and Sunday Bulletin:




THE STORY: KNOW God's story; LIVE our place in His story; Be equipped to SHARE His Story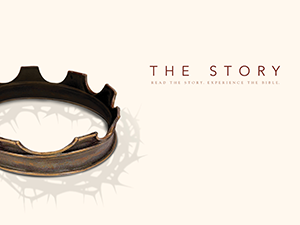 "The greatest story ever told" God goes to great lengths to rescue lost and hurting people. That is what The Story is all about: the story of the Bible, God's great love affair with humanity. Condensed into 31 accessible chapters, The Story sweeps you into the unfolding progression of Bible characters and events from Genesis to Revelation. Using chapters from the Bible, it allows the stories, poems, and teachings of the Bible to read like a novel. Like any good story, The Story is filled with intrigue, drama, conflict, romance, and redemption - and this story's true!

In the beginning God is creating the heavens and the earth. At the end he is creating a new heaven and a new earth. So the big question is this: "What on earth happened between the beginning and the end of the Bible?" If you can answer that question you will have uncovered the one seamless story of God.

God wants you to know his story. It's found in His book. He wants most of all for you to meet in his story is his son. He desires for you to look long into the eyes of Jesus Christ and hear his claims that what he began in the first chapter of creation he will realize at the last chapter of the New Creation, where a perfect people can live in a perfect place with their perfect Lord.

And why not share The Story with others? This is a great way to draw people into hearing about The Story of the Gospel. We have enough copies to go round. Pick up your copy of The Story or large print copy from the office, or let us know and we will get a copy to you.